Summary
Indigenous knowledge systems have been disregarded and undervalued for years, leading to ecological destruction and climate change. To combat these issues, we need to rely on indigenous knowledge and practices to guide future sustainable agricultural systems. This doesn't mean only looking to the past but also ensuring that indigenous communities have access to STEM education for continued innovation.
The current global food system contributes significantly to emissions, air pollution, and land clearing. Regenerative indigenous agriculture, such as agroforestry, offers a solution by prioritizing hardy crops, food sovereignty, and resource management. However, implementing these changes requires legal and social support, along with increased representation of indigenous peoples in STEM.
Indigenous Agricultural Practices for Sustainable Farming: Nurturing the Land and Communities
Introduction
In a world facing the challenges of climate change, soil degradation, and food security, indigenous agricultural practices offer valuable insights into sustainable farming. Drawing on centuries of wisdom, these practices promote a harmonious relationship between humans and nature, fostering both environmental resilience and community well-being. This article delves into the principles, benefits, and relevance of indigenous agricultural practices for creating a more sustainable and regenerative agricultural system.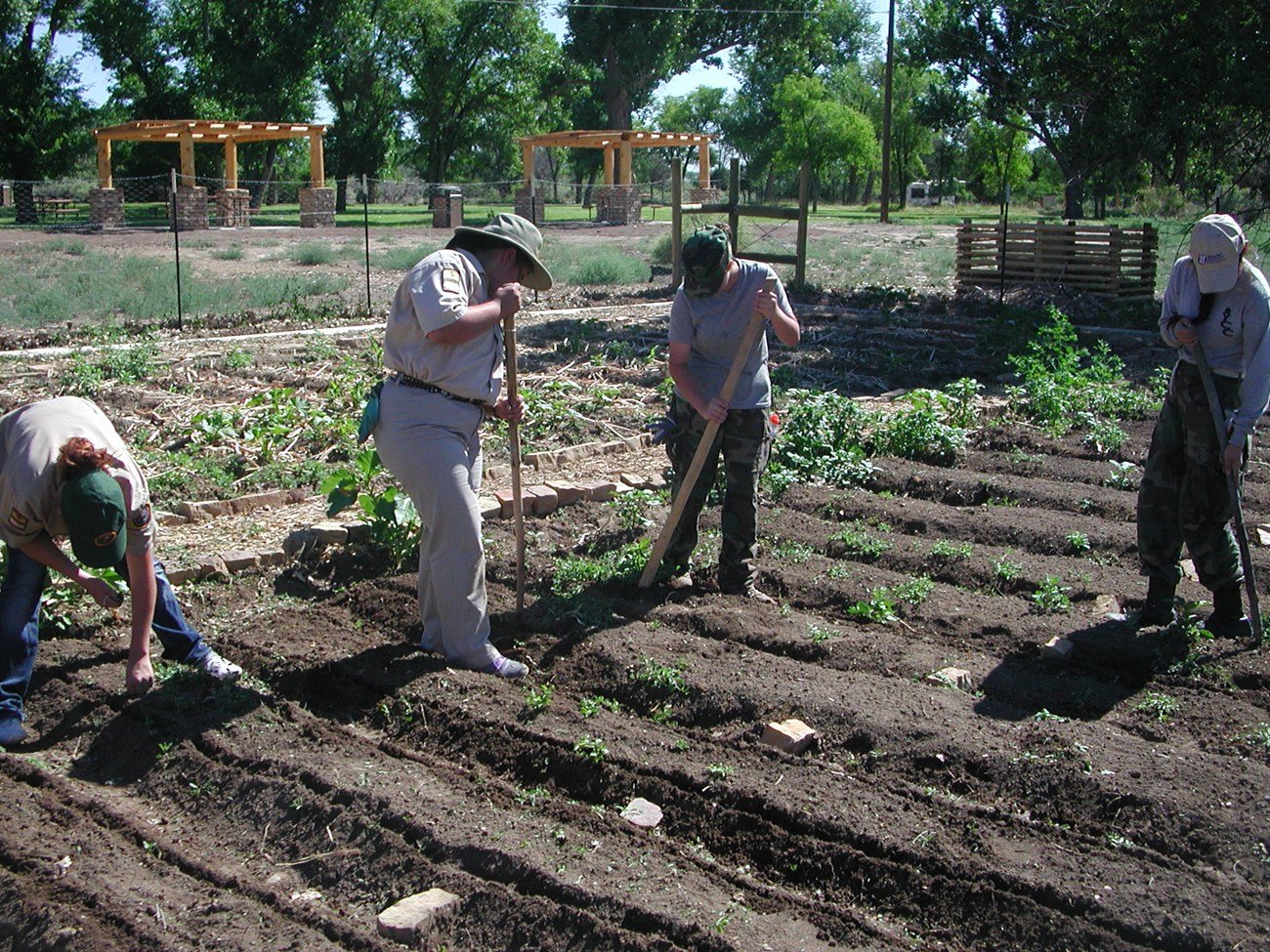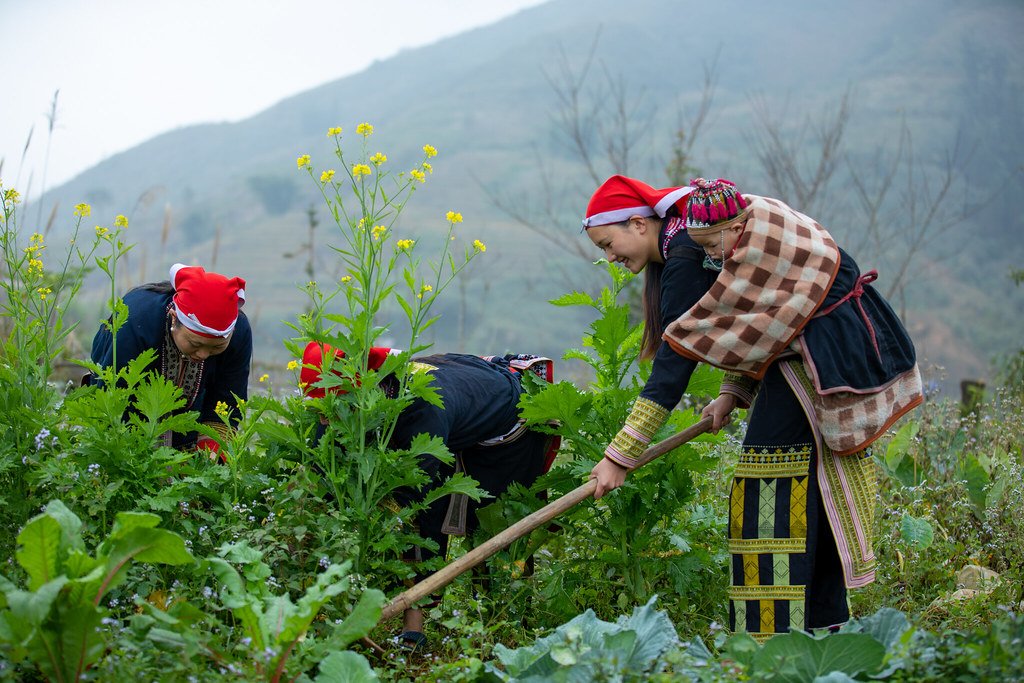 Understanding Indigenous Agricultural Practices
Traditional Wisdom and Knowledge
We root indigenous agricultural practices in generations of accumulated knowledge about local ecosystems, crops, and natural rhythms. We deeply intertwined these practices with cultural traditions and spiritual beliefs, reflecting a holistic worldview.
Holistic Approach to Farming
A holistic approach that views agriculture as part of a larger interconnected web of life guides indigenous farming. This perspective emphasizes the symbiotic relationship between humans, plants, animals, and the land.
The Advantages of Indigenous Farming
Biodiversity Conservation
Indigenous farming prioritizes crop diversity, safeguarding traditional plant varieties and promoting resilient ecosystems. This diversity helps protect against pests, diseases, and unpredictable weather events.
Resilience to Climate Change
Indigenous farming methods often include adaptive strategies that enhance the land's ability to withstand climate fluctuations. These methods, honed over centuries, contribute to greater agricultural resilience.
Cultural Preservation and Empowerment
By practicing indigenous agricultural techniques, communities maintain cultural identity and strengthen social bonds. These practices empower local farmers by reducing dependency on external resources.
Key Elements of Indigenous Agricultural Practices
Crop Diversity and Rotation
Indigenous farmers emphasize planting a variety of crops that complement each other's growth patterns and nutritional needs. Crop rotation helps maintain soil fertility and reduces the risk of soil degradation.
Agroforestry and Inter-cropping
Combining trees, crops, and livestock in a single farming system enhances biodiversity and maximizes land use. Inter-cropping provides multiple harvests from the same plot and improves soil health.
Soil Enrichment Techniques
Indigenous farming often employs natural soil enrichment methods, such as composting, mulching, and the use of organic matter, which enhance soil fertility without relying on chemical inputs.
Indigenous-led Permaculture Brings Resilience And Food Sovereignty to Pine Ridge Reservation
"The Oglala Lakota have been victims of abuses and corruptions for over 150 years which have led to severe food scarcity, health ...
What is Regenerative Agriculture?
Regenerative agriculture is an effective way to restore biodiversity and stabilize the climate, but what exactly is it? This video ...
Organic Farming Techniques & Methods Documentary
Organic farming is an alternative agricultural system which originated early in the 20th century in reaction to rapidly changing ...
Challenges and Opportunities
Modernization and Loss of Traditions
The encroachment of modern agricultural practices can lead to the erosion of indigenous farming traditions. This loss threatens not only cultural heritage but also the sustainability of ecosystems.
Integrating Traditional and Modern Knowledge
Balancing traditional wisdom with modern agricultural innovations offers a path forward. Combining indigenous knowledge with scientific research can create more holistic and effective farming methods.
Successful Indigenous Farming Examples
Milpa Agriculture in Mesoamerica
The milpa system, combining maize, beans, and squash cultivation, is a prime example of indigenous farming's effectiveness. This approach fosters biodiversity, conserves soil, and provides balanced nutrition.
Terraced Farming in the Andes
Indigenous communities in the Andes have developed intricate terraced farming systems that adapt to steep landscapes. These systems prevent soil erosion, capture water, and create microclimates for crops.
Community Engagement and Local Governance
Collective Decision-Making
Indigenous farming practices often involve communal decision-making, where knowledge is shared among generations. This collective approach ensures the continuity of sustainable practices.
Strengthening Social Bonds
Indigenous agriculture strengthens social ties within communities by fostering collaboration, reciprocity, and shared responsibilities. These bonds contribute to community resilience and well-being.
Adapting Indigenous Wisdom to Modern Times
Relevance in a Changing World
Indigenous farming practices hold relevance in the face of modern challenges. Their adaptability and focus on sustainability offer valuable solutions to contemporary agricultural issues.
Lessons for Sustainable Agriculture
Indigenous farming practices teach us the importance of respecting natural cycles, promoting biodiversity, and considering the long-term effects of our actions on the environment.
Cultural Respect and Collaboration
Honoring Indigenous Knowledge
Appreciating and respecting indigenous knowledge is crucial. Collaboration should be based on mutual respect, equitable partnerships, and a commitment to preserving cultural heritage.
Collaborative Partnerships
Efforts to integrate indigenous agricultural practices into broader agricultural systems should involve collaboration between indigenous communities, researchers, policymakers, and farmers.
Overcoming Stereotypes and Misconceptions
Recognizing Complexity
Indigenous agricultural practices are diverse and complex, varying across cultures and regions. It is essential to avoid oversimplification and approach them with cultural sensitivity.
Combating Cultural Appropriation
While we recognize the value of indigenous knowledge, we must take care to avoid appropriating practices without proper understanding or acknowledgment.
Conclusion
Indigenous agricultural practices offer a profound blueprint for achieving sustainable and regenerative farming. By respecting the land, conserving biodiversity, and nurturing cultural heritage, these practices hold the key to a future where agriculture thrives in harmony with nature.
Frequently Asked Questions
Can indigenous farming practices be applied globally? They deeply rooted indigenous farming practices in local ecosystems and cultures. While their principles can inform sustainable practices, we should adapt them to specific contexts.
How can modern farmers learn from indigenous practices? Modern farmers can engage with indigenous communities, take part in workshops, and collaborate with experts to learn and integrate sustainable techniques.
Do indigenous farming practices only apply to rural areas? We can adapt indigenous agricultural practices to various settings, including urban and peri-urban environments, promoting sustainability and community well-being.
What role can governments play in supporting indigenous farming? Governments can recognize and respect indigenous land rights, promote traditional knowledge, and facilitate policies that protect and empower indigenous communities.
Is the cultural aspect of indigenous farming practices important? Yes, the cultural significance of indigenous farming practices is integral to their success. Cultural preservation enhances the holistic approach to sustainable agriculture.