Unveiling the Ultimate Pumpkin Growing Secrets: Unleash Thriving Vines & Gigantic Harvests with These Seed-Savvy Tips!
Summary
Learning how to grow pumpkins can be an exciting and rewarding experience, whether you're looking to decorate your home or enjoy the fruits of your labor. The first step is determining when to plant based on temperature, with a minimum of 65 degrees Fahrenheit being ideal. It's important to consider your climate and choose a site with full sunlight, good drainage, and fertile soil.
Preparing the soil with raised hills or mounds and incorporating fertilizer is crucial for healthy growth. You can either germinate the seeds indoors or plant them directly outdoors, depending on your location. Proper care involves watering at the base of the plant, fertilizing every 10 to 14 days, protecting from pests with row covers, and pruning the vines. Monitor for pests and diseases and harvest when the pumpkins have achieved a deep, rich color.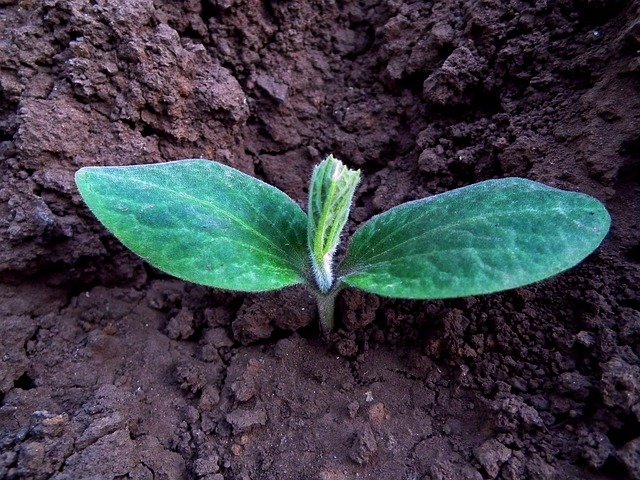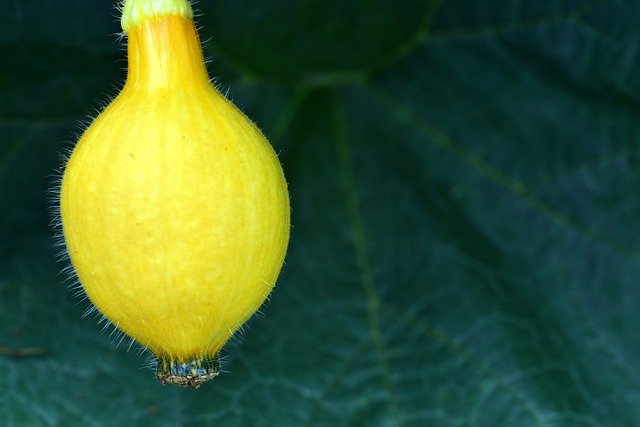 The Gleeful Gardener's Guide for How to Grow Pumpkins from Seeds
Introduction
Growing your own pumpkins can be a delightful experience that brings joy and satisfaction to any avid gardener. If you're looking to embark on this journey and are eager to learn how to grow pumpkins from seeds, you've come to the right place. In this comprehensive guide, we will walk you through the step-by-step process of successfully growing pumpkins in your own garden. From selecting the right pumpkin seeds to nurturing your plants until harvest time, we've got you covered.
Growing Giant Pumpkins - How To Grow Massive Pumpkins At Home: Secrets For Championship Winning Giant Pumpkins (Inspiring Gardening Ideas)
1. Selecting the Perfect Pumpkin Seeds
To ensure a successful pumpkin growing season, it's important to start with high-quality seeds. Look for pumpkin seed varieties that are well-suited to your climate and soil conditions. Consider factors such as the size, color, and shape of the pumpkins you desire. Choose seeds from reputable seed companies or save seeds from healthy, mature pumpkins you've grown in the past.
Choose the right variety of pumpkin
There are many varieties of pumpkins, so it is important to choose one that is suited to your climate and growing conditions. Some popular varieties for home gardens include:
Jack-O'-Lantern pumpkins:
These are the classic orange pumpkins that are used for carving. They are relatively easy to grow and produce large fruits.
Butternut squash:
Butternut squash is not technically a pumpkin, but they often grow it in the same way. It has a delicious, creamy flesh that is perfect for soups, stews, and pies.
2. Preparing the Soil
Pumpkins thrive in well-draining, nutrient-rich soil. Start by clearing the area of any weeds or debris. Loosen the soil using a garden fork or tiller to a depth of at least 8 inches. Incorporate organic matter, such as compost or aged manure, to improve soil fertility and structure. Aim for a slightly acidic to neutral pH level of 6.0 to 7.5.
3. Sowing the Seeds
After the last frost date in your region, it's time to sow your pumpkin seeds directly into the soil. Create small mounds, spaced about 4 to 6 feet apart, to allow for adequate vine growth. Plant 2 to 3 seeds per mound, placing them about 1 inch deep. Water the seeds gently after planting to provide moisture for germination.
4. Providing Optimal Growing Conditions
Pumpkin plants thrive in full sun, so choose a location in your garden that receives at least 6 to 8 hours of direct sunlight each day. Ensure proper spacing between plants to allow for air circulation and prevent the spread of diseases. Consider using row covers or mulch to maintain soil temperature and retain moisture.
5. Watering Your Pumpkin Plants
Consistent watering is crucial for healthy pumpkin growth. Keep the soil evenly moist, but not waterlogged. Water deeply at the base of the plants to encourage deep root growth. During dry periods, monitor soil moisture closely and increase watering frequency as needed. Avoid overhead watering to prevent foliage diseases.
6. Fertilizing for Healthy Growth
Pumpkins are heavy feeders and benefit from regular fertilization. Before planting, incorporate a balanced fertilizer into the soil according to package instructions. As the plants grow, provide additional fertilizer every 2 to 3 weeks. Use a nitrogen-rich fertilizer to promote leafy growth during the early stages, then switch to a phosphorus and potassium-rich fertilizer to support fruit development.
7. Protecting your Pumpkin Patch
Protecting your pumpkin patch from pests and weeds is essential for a successful harvest. Use organic pest control methods such as companion planting, physical barriers, and natural predators to deter common pests like aphids and squash bugs. Regularly inspect your plants for signs of disease or infestation and take immediate action to prevent further damage.
8. Recognizing and Treating Common Pest and Disease Issues
Pumpkins are susceptible to various pests and diseases. Learn to recognize common issues such as powdery mildew, downy mildew, vine borers, and cucumber beetles. Promptly take action by using organic treatments or contacting your local extension office for solutions. Regularly remove and dispose of any infected plant material to minimize the risk of spreading diseases.
9. Pruning and Training your Pumpkin Vines
Pruning and training your pumpkin vines is vital for proper plant management and maximum fruit production. Allow the main stem and one or two secondary stems to grow, removing any additional side shoots. Use trellises, cages, or straw to support heavy fruit and prevent them from touching the ground.
10. Harvesting and Caring for your Pumpkins
As your pumpkins mature, be patient and wait for them to reach their peak ripeness. When the pumpkin's skin turns a deep, uniform color and the vines wither, it's time for harvest. Use sharp pruning shears to cut the pumpkins, leaving a generous stem attached. Store them in a cool, dry place with good air circulation to prolong their shelf life.
How long do pumpkins take to grow?
The time it takes for pumpkins to grow depends on the variety and the growing conditions. Pumpkins take about 90 to 120 days to mature.
Here are some additional tips for growing pumpkins:
Mulch around the plants to help keep the soil moist and cool.
Train the vines to grow in a single direction to prevent them from taking over your garden.
Pollinate the flowers by hand if necessary.
Protect the pumpkins from frost by covering them with a tarp or blanket.
Conclusion
Growing pumpkins from seeds can be an incredibly rewarding experience for gardeners of all levels of expertise. By following the steps outlined in this guide, you're well on your way to cultivating a bountiful pumpkin patch.
Remember to select the right seeds, prepare the soil, provide optimal growing conditions, and protect your plants from pests and diseases. With care and patience, you'll soon be enjoying the fruits of your labor and relishing in the joy of being a gleeful gardener.
FAQs
1. Can I grow pumpkins in containers?
Yes, pumpkins can be grown in containers as long as you choose a variety suitable for smaller spaces and provide proper soil, water, and support.
2. How long does it take for pumpkin seeds to germinate?
Pumpkin seeds typically germinate within 7 to 10 days after planting, but it can vary depending on factors such as temperature and moisture.
3. Do pumpkins require a lot of water?
Pumpkins require consistent watering to thrive. While they need moisture, it's important not to over-water, as this can lead to root rot.
4. How can I prevent pests from damaging my pumpkins?
Implementing organic pest control methods, such as companion planting, physical barriers, and natural predators, can help deter common pests from damaging your pumpkins.
5. Can I save and replant pumpkin seeds from my harvested pumpkins?
Yes, you can save and replant pumpkin seeds from your harvested pumpkins. Ensure they are fully mature, dry them properly, and store them in a cool, dry place until planting season.