Summary
The author reflects on their experience of cutting down trees and how their perspective on tree cutting and forest management has shifted. They discuss the traditional land stewardship practices of Indigenous people in California, which involved the use of fire and thinning to promote biodiversity and reduce fire intensity.
However, these practices were outlawed and fire suppression became the dominant approach. The overcrowding of Western forests has led to severe wildfires that cause ecological damage and economic loss.
The author explores the benefits of ecological thinning and intentional burns in restoring forest health and resilience. Despite opposition, the urgency of addressing forest management is clear as wildfires become larger and more damaging.
Championing Fire Prevention Through Prescribed Burns in the Western United States
In the vast and breathtaking landscapes of the Western United States, a relentless threat looms large: wildfires. These destructive forces of nature have the potential to wreak havoc on communities, ecosystems, and economies. As the region grapples with the increasing frequency and intensity of wildfires, an age-old practice gains renewed significance: prescribed burns. In this article, we delve into the power of prescribed burns as a proactive measure to prevent wildfires and safeguard the West's natural beauty.
Understanding the Menace: Wildfires in the Western US
Introduction:
The Western United States, known for its picturesque vistas and diverse ecosystems, is no stranger to the wrath of wildfires. The convergence of dry conditions, high temperatures, and abundant fuel sources has made this region a hotbed for wildfires, leading to catastrophic consequences for both human and natural communities.
The Ecological and Economic Toll:
Wildfires transcend geographical boundaries, leaving behind a trail of destruction that extends beyond charred landscapes. Loss of life, habitat destruction, and the depletion of invaluable natural resources paint a grim picture. Additionally, the economic impact is staggering, as firefighting efforts drain resources and tourism suffers due to smoke-filled skies and hazardous conditions.
Prescribed Burns: A Time-Tested Solution
What Are Prescribed Burns?
Prescribed burns, also known as controlled burns or planned fires, are intentional fires set under carefully monitored conditions. They meticulously planned these fires to clear out accumulated vegetation, reduce fuel loads, and restore ecosystem health. The controlled nature of prescribed burns sets them apart from the destructive chaos of wildfires.
Harnessing Nature's Wisdom: Mimicking Natural Fire Cycles
Ecosystems in the Western US have evolved with fire as an integral part of their life cycles. Many plant species rely on fire to release seeds, stimulate growth, and maintain ecological balance. Prescribed burns replicate these natural processes, promoting biodiversity and preventing the buildup of flammable materials.
The Benefits of Prescribed Burns
Reducing Fuel Loads: A Vital Role in Fire Prevention
One of the most significant advantages of prescribed burns is their ability to reduce fuel loads. By eliminating excessive undergrowth and dead vegetation, these burns create firebreaks that impede the rapid spread of wildfires. This proactive approach lessens the intensity and severity of potential future blazes.
Protecting Communities and Infrastructure
Prescribed burns act as a protective shield for communities in fire-prone regions. By creating defensible spaces and reducing the chances of uncontrolled wildfires, these burns safeguard both residential areas and critical infrastructure.
Fostering Ecological Resilience
Healthy ecosystems possess the ability to rebound from disturbances, and prescribed burns play a pivotal role in nurturing this resilience. By preventing the dominance of fire-intolerant species and promoting the growth of fire-adapted flora, these burns create a harmonious balance within natural communities.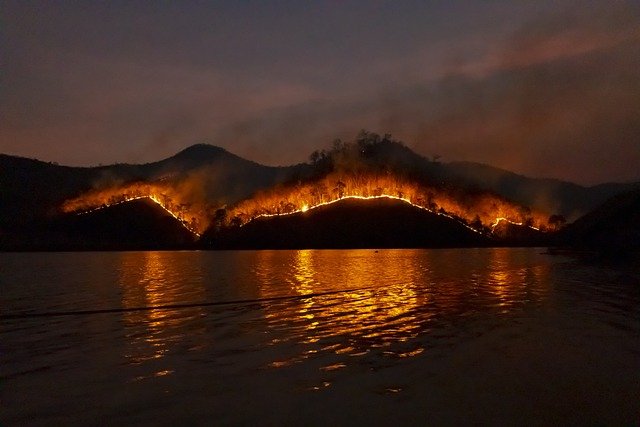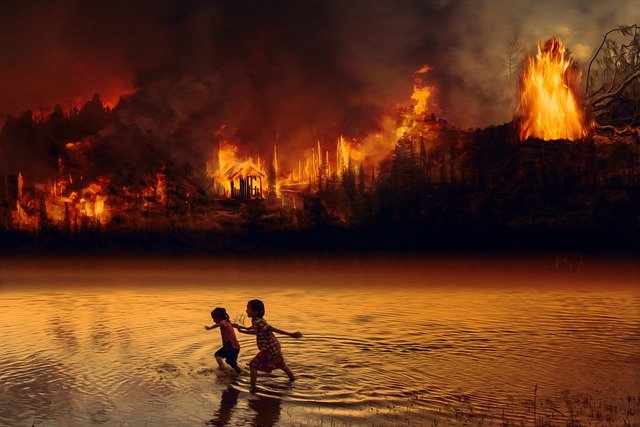 Challenges and Collaborative Solutions
Balancing Safety and Control:
Prescribed burns require meticulous planning, coordination, and adherence to strict safety protocols. Fire management agencies, local communities, and experts collaborate to ensure that burns are executed without endangering lives or property.
Public Perception and Education:
Engaging the public in understanding the necessity and benefits of prescribed burns is crucial. Clear communication and comprehensive education campaigns dispel misconceptions and build support for these proactive fire prevention measures.
Looking Ahead: A Promising Future
Policy Advocacy and Research:
As the urgency of wildfire prevention intensifies, policymakers are recognizing the importance of integrating prescribed burns into fire management strategies. Continued research and innovation further refine these practices, enhancing their efficacy and ecological impact.
Photo talourcera on Flickr
forest fires- incendios forestales
Fotografía de un annus horribilis en mi región. Está claro del poder atractivo del fuego; es algo atávico, ancestral en nuestra especie... pero el daño que se hace a plantas y animales, y por supuesto, a las personas,...
Photo franzisko hauser on Flickr
The Forests are burning
Will we never learn ?
We can´t survive without Forest !!!

Midnight Oil--Beds are burning
www.youtube.com/watch?v=ejorQVy3m8E


Guns ´n Roses-knockin on Heavens Door
www.youtube.com/watch?v=f8OHybVhQwc...
Forging a Safer Tomorrow Through Prescribed Burns
In a region where the battle against wildfires is a constant struggle, the significance of prescribed burns cannot be overstated. These intentional fires stand as a beacon of hope, offering a proactive solution to mitigate the devastation caused by wildfires.
By harmonizing nature's wisdom with modern innovation, prescribed burns have the potential to rewrite the narrative of fire management in the Western United States. As communities unite, policymakers strategize, and platforms like Global Green Solution amplify awareness, we stand on the cusp of a safer and more resilient future for the West America, especially in California.