Summary
Living a sustainable lifestyle can also apply to our furry friends. Here are 10 tips for preparing your home for a dog while keeping sustainability in mind. Dispose of waste properly using environmentally friendly bags. Use eco-friendly and pet-friendly cleaning products to reduce chemical exposure. Look for eco-friendly and nutritious dog food options or consider making their food yourself.
Feed your dog the recommended amount to avoid health problems and reduce trips to the vet. Only buy necessary items for your pet to avoid waste. Consider eco-friendly or homemade pet toys to reduce plastic consumption. Use non-plastic pet products like ceramic or stainless steel. Last, choose pet-friendly plants to improve air quality in your home. By following these tips, you can enjoy the benefits of having a dog while living sustainably.
Grain Free Dog Treat Recipe: Pumpkin egg waffle treat
Hi Pawrents and friends! This time at Kumo's kitchen we have the pumpkin egg waffle treat which smells so much like the fresh ...
Living a Sustainable Lifestyle with Your Furry Friend: 10 Tips for an Eco-Friendly Dog-Friendly Home
Introduction
Living a sustainable lifestyle isn't limited to just humans; it can extend to our beloved furry companions as well. As responsible pet owners, we can make environmentally conscious choices that benefit both our pets and the planet. In this article, we'll explore 10 practical tips for preparing your home for a dog while keeping sustainability in mind.
Table of Contents
Dispose of Waste Responsibly
Opt for Eco-Friendly Cleaning Products
Choose Nutritious and Eco-Friendly Dog Food
Feed Your Dog Appropriately
Avoid Excessive Purchases
Eco-Friendly and Homemade Pet Toys
Opt for Non-Plastic Pet Products
Create a Pet-Friendly Environment
Reduce Energy Consumption
Avoid fire cracker bursting and other combustions near pets
Conclusion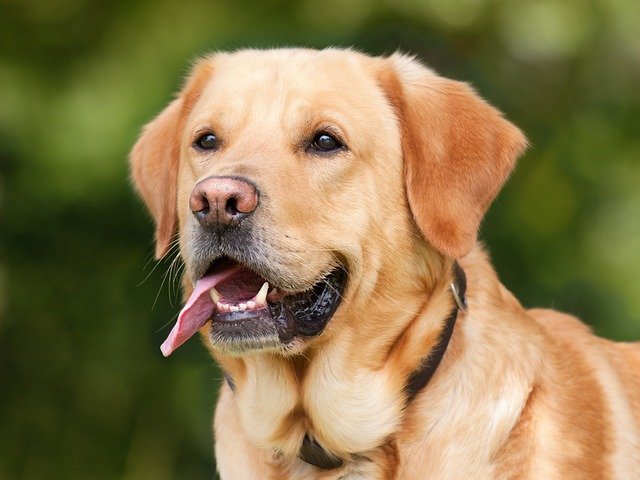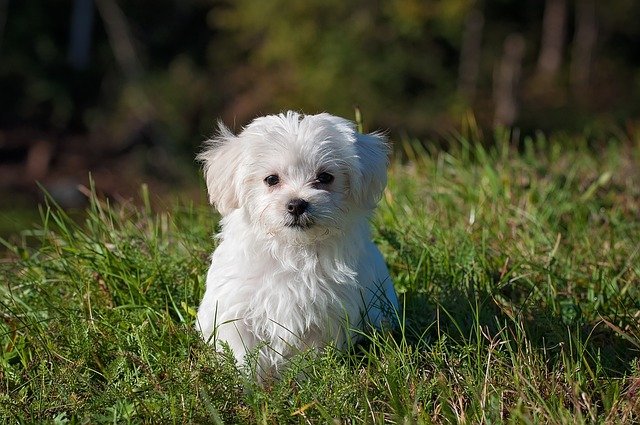 1. Dispose of Waste Responsibly
One of the first steps in maintaining a sustainable dog-friendly home is to properly manage waste. Use environmentally friendly waste bags when picking up after your dog during walks. This reduces plastic waste and minimizes your carbon footprint.
2. Opt for Eco-Friendly Cleaning Products
Cleaning products can introduce harmful chemicals into your living space. Opt for eco-friendly and pet-safe cleaning solutions to protect your dog's health and the environment. This choice not only reduces chemical exposure but also promotes a healthier home for both you and your furry friend.
3. Choose Nutritious and Eco-Friendly Dog Food
The type of food you feed your dog matters for their well-being and the environment. Look for dog food options made from sustainable ingredients that prioritize both nutrition and environmental impact. Alternatively, consider preparing your dog's meals at home using organic, locally sourced ingredients.
4. Feed Your Dog Appropriately
Overfeeding can lead to health problems for your dog and unnecessary waste. Follow recommended feeding guidelines based on your dog's size, age, and activity level. This not only promotes their health but also reduces the number of trips to the vet.
5. Avoid Excessive Purchases
When it comes to pet accessories, less is more. Buy only the items your dog truly needs, avoiding excessive purchases that contribute to waste. Mindful consumption not only benefits the environment but also your wallet.
6. Eco-Friendly and Homemade Pet Toys
Engage your dog's playful nature with eco-friendly and homemade toys. Conventional pet toys often contain plastic that contributes to pollution. Create toys from recycled materials or invest in sustainable options to entertain your furry friend without harming the planet.
7. Opt for Non-Plastic Pet Products
Choose pet products made from non-plastic materials like ceramic or stainless steel. From food and water bowls to beds and leashes, these alternatives are not only durable but also better for the environment. Reduce your reliance on plastic in your pet's everyday life.
8. Create a Pet-Friendly Environment
Integrate pet-friendly plants into your living space to improve indoor air quality. Certain plants not only add aesthetic value but also help purify the air, creating a healthier environment for both you and your dog.
9. Reduce Energy Consumption
Practice energy-saving habits such as turning off lights, keeping the AC temperature moderate, unplugging and limiting the use of vacuum devices used for fur and hair cleaning, and using energy-efficient appliances. By reducing your household energy consumption, you contribute to a greener planet while setting a positive example for your dog.
10. Avoid fire crackers bursting and combustion during festive times
Cracker sounds not only hurt the dog's ear, these are sound or environment polluting, these releases harmful chemicals and CO2. Rather consciously move towards greener and environmental practices.
Mountain Hound Biodegradable Poop Bags, Eco-Friendly & Durable Dog Poop Waste Bags, Outdoor Dog Walking & Travel, Leak Proof & Tear Resistant Poop Bags, 8 Rolls - 120 Count
MUAMUA Biodegradable Dog Poop Bags 300 Count, 20 Rolls, Recyclable Dog Waste Bags with Dispenser, Large 9 x 13 Inches, Extra Thick, Leak Proof Poop Bags for Dogs and Cats
ATIFBOP Dog Poop Bags Biodegradable, Leak Proof Waste Bag Extra Thicken Dog Bags for Poop 360 Counts(Scented)
Vet-Grade, Biodegradable Disposable Pet Bowls Bulk 25 Pk 8 Oz/1 Cup. Germ-Free, Non-Toxic Food and Water Dishes for Puppies, Small Dogs and Cats. Sturdy, Leakproof and Allergen-Free for Healthy Pets!
OH RIBBYPUP Waterproof Pet Mat- Dog Cat Food & Water Bowl Floor Placemat- PVC Free, Eco-Friendly, Waterproof, Non-Slip, Durable, Easy to Clean- Large MAT 16" X 24" (Chevron- Soft Blue)
Mikicharm Dog Food Bowls, Adjustable, Eco-Friendly Spill-Proof Dog Food Bowls for Small, Medium, and Large Breeds, 2 Dog Food Bowls for Food and Water Double. Feeder Adjustable Elevated Dog Bowls.
ZippyPaws - ecoZippy Cotton & Jute Tug - Earth-Friendly Sustainable Dog Chew Toys, Ethically-Sourced Play & Fetch Natural Toys for Dogs & Puppies
Creature ECO 100% Organic Wool Dog Balls 2-Pack - All Natural Large Dog Ball- Eco Friendly Wool Dog Toy - Safe for Your Pet & The Planet
WEST PAW Seaflex Drifty Dog Toy – Machine Washable Dog Toys for Moderate Chewers – Eco-Friendly Zogoflex Toys for Dogs – Perfect for Gnawing, Fetch, Catch, Pet Training – 5.75" Small, Hibiscus
Spunky Pup Clean Earth Recycled Rope Dog Toy Large | Made from 100% Recycled Water Bottles | Eco-Friendly | Dental Texture Promotes Clean Teeth and Gums | Floats | Dog Ring Toy Made in The USA
Spunky pup Organic Cotton Bear Dog Toy | Small Cuddle Squeaker Toy | Durable Strong Double Layered and Stitched | Natural Coconut Husk Stuffed | For Small to Medium Dogs | White/Cream or Brown/Natural
WEST PAW Design Outings Dog Treat Pouch – Pet Pouches for Walking, Dog Training – Accessories for Pets – Includes Hinge Snaps, Water-Resistant Liner, Belt Clip – Eco-Friendly Dog Pouches (Grey)
Instant HEPA Quiet Air Purifier, From the Makers of Instant Pot with Plasma Ion Technology for Rooms up to 630ft2; removes 99% of Dust, Smoke, Odors, Pollen & Pet Hair, for Bedrooms & Offices, Pearl
Conclusion
Living sustainably with a dog is not only achievable but also rewarding. By implementing these 10 tips, you can provide your furry friend with a comfortable and eco-friendly home, all while making environmentally conscious choices. Remember, every small action counts in creating a better world for both humans and pets.
FAQs
Can I use any eco-friendly waste bags for dog waste disposal? Absolutely! Look for bags labeled as biodegradable or compostable to ensure minimal environmental impact.
Are homemade pet toys safe for dogs? Yes, as long as we make them from non-toxic materials and don't pose any choking hazards. Always supervise your dog while they play.
Can I transition my dog to homemade food if they're used to commercial dog food? Yes, but consult your veterinarian to ensure a balanced and nutritious diet for your dog's specific needs.
What are some pet-friendly plants I can have indoors? Some examples include spider plants, bamboo palms, and Boston ferns. However, be cautious of plants that may be toxic to pets.
How can reducing energy consumption benefit my dog? Conserving energy helps lower your carbon footprint, contributing to a healthier planet for both humans and animals alike.