How to Cultivate Eco-Friendly and Sustainable Lifestyle Habits Among Young Children
In a world where environmental concerns are becoming increasingly important, instilling eco-friendly and sustainable habits in young children is a crucial step towards creating a better future. As parents and caregivers, we have the unique opportunity to shape the next generation's mindset and behaviors towards a more conscious and environmentally friendly lifestyle. In this article, we will explore effective ways to nurture eco-consciousness among young children and provide practical tips for parents to encourage sustainable habits in their kids.
Introduction
Creating a sustainable and eco-friendly lifestyle is not only a responsibility but also an exciting opportunity. Teaching young children about the significance of their actions and choices can set them on a lifelong journey of conscious living.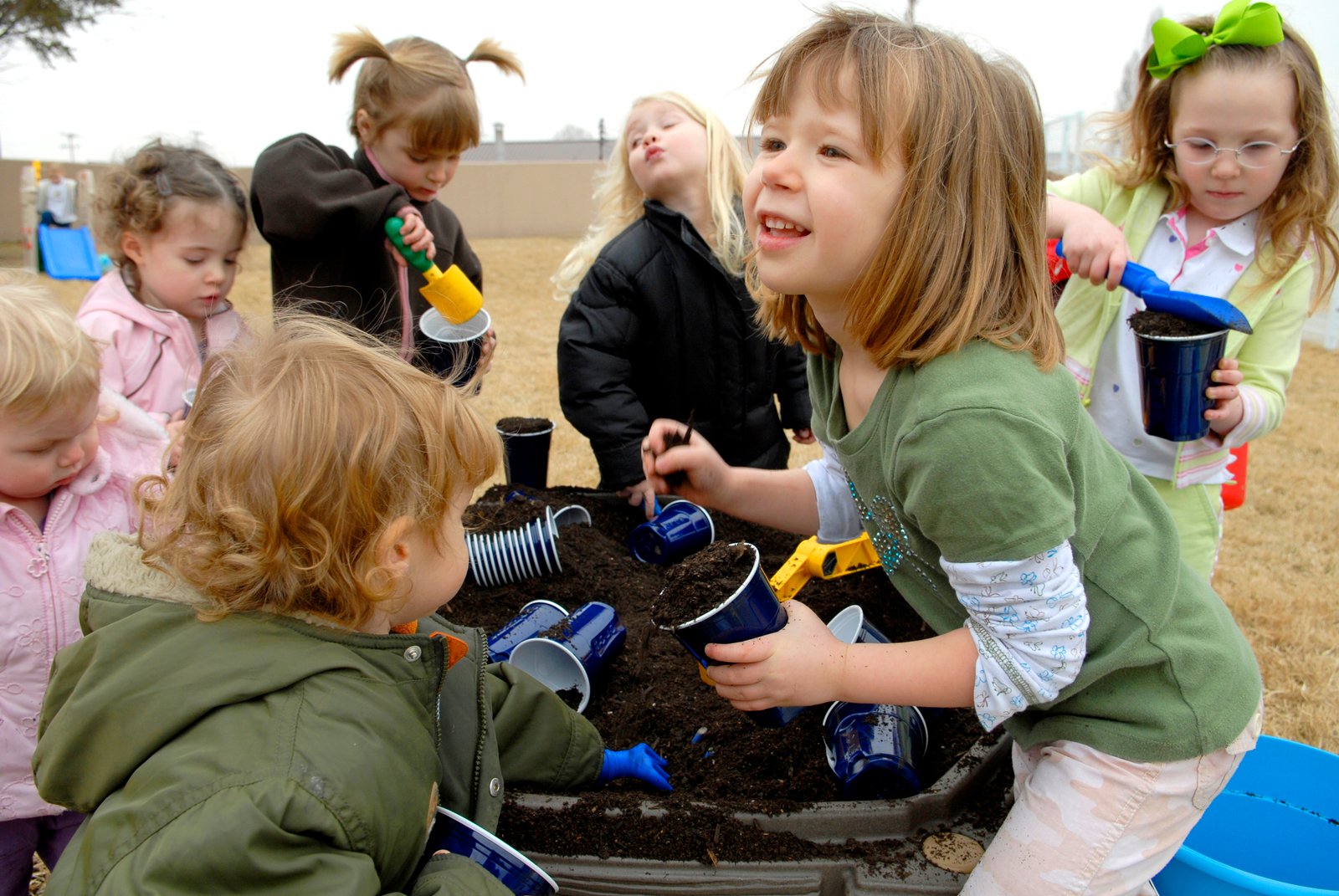 Why Teach Eco-Friendly Habits Early?
Instilling eco-friendly habits in children at an early age helps them develop a deep-rooted understanding of environmental issues. This understanding can empower them to make mindful choices that benefit both them and the planet.
Understanding Sustainability for Kids
Sustainability might seem like a complex concept, but breaking it down into kid-friendly terms can make it accessible and relatable. Explain how their actions can affect the environment and the importance of preserving resources for future generations.
Creating a Connection with Nature
Encourage kids to spend time outdoors, exploring and appreciating nature. This connection fosters a sense of responsibility and care for the environment.
The Power of Role Modeling
Children learn by observing. By adopting eco-friendly practices yourself, you become a role model, showcasing the behaviors you want them to embrace.
Making Environmental Education Fun
Turn learning about the environment into an exciting adventure. Use books, games, and interactive activities to teach them about concepts like recycling, energy conservation, and reducing waste.
Engaging Activities and Games
Incorporate eco-friendly activities and games into their routine. Planting a small garden, taking part in beach clean-ups, or creating crafts from recycled materials can be both educational and enjoyable.
Cultivating Eco-Friendly Habits in Children: A Guide for Parents
In an era marked by increasing environmental challenges, the significance of fostering eco-friendly habits from a young age cannot be overstated. As responsible global citizens, it's our duty to instill in our children a sense of consciousness towards sustainable living. By nurturing these values early on, we can pave the way for a brighter, greener future. In this article, we'll explore effective strategies to create eco-friendly and sustainable lifestyle consciousness and habits among young children, along with actionable tips for parents to encourage and guide their kids on this journey.
What is sustainable development?
A simple introduction to sustainable development and the Sustainable Development Goals (SDGs). The film is produced by ...
Operation Sustainability - a story on the world´s most important customer
A simple introduction to sustainable development and the Sustainable Development Goals (SDGs). The film is produced by ...
1. Lead by Example:
Children are keen observers who often emulate the behaviors they witness. Parents can set the tone by demonstrating eco-friendly practices in their daily routines. Simple actions like recycling, conserving water, and opting for reusable products can have a profound impact on a child's perspective. When children see their parents valuing the environment, they are more likely to develop a similar mindset.
2. Engage in Interactive Learning:
Educating children about the importance of sustainable living through engaging activities can make a lasting impression. Organize family outings to botanical gardens, wildlife reserves, or recycling centers. These experiences not only educate children about nature's beauty but also provide insights into the impact of human actions on the environment.
3. Practice Energy Conservation:
Teaching children about energy conservation can begin at home. Parents can involve their children in tasks such as regulating the thermostat, turning off lights when not needed, and using natural light during the day. These practices not only reduce energy consumption but also instill a sense of responsibility towards resource conservation.
4. Embrace Sustainable Products:
Familiarize your children with sustainable products that are kinder to the environment. When shopping, involve them in selecting eco-friendly options like reusable water bottles, cloth bags, and non-plastic containers. Explain the rationale behind these choices, emphasizing the long-term positive impact on the planet.
5. Encourage Plant-Based Choices:
Introduce the concept of mindful eating to children by discussing the benefits of plant-based diets. Encourage them to explore a variety of fruits, vegetables, and whole grains. Share age-appropriate information about the environmental consequences of meat production and the availability of delicious meat alternatives.
6. Conscious Water Usage:
Raise awareness about water conservation by involving children in practices like reducing shower time, fixing leaky faucets, and collecting rainwater for plants. Explain how water scarcity affects ecosystems and how their efforts contribute to addressing this issue.
7. Manage Appliance Usage:
Teach kids about responsible appliance usage. Explain the importance of lower washing machine temperatures to save energy and clothing longevity. Similarly, guide them on setting appropriate temperatures for air conditioners, demonstrating that small adjustments can have significant effects.
8. Connect with Nature:
Encourage your children to spend time outdoors, appreciating the beauty of the natural world. Family hikes, camping trips, and nature walks offer opportunities to learn about ecosystems, local flora, and fauna. This connection fosters a deep appreciation for the environment and a desire to protect it.
9. Involve Them in Gardening:
Starting a small garden at home is an excellent way to teach children about the growth cycle of plants, the importance of soil health, and the benefits of organic gardening. Engage them in planting, nurturing, and harvesting produce, creating a hands-on learning experience.
10. Support Their Ideas:
Encourage your children to brainstorm and implement their own eco-friendly ideas. Whether it's organizing a neighborhood clean-up, initiating a recycling program at school, or planting trees, supporting their initiatives empowers them to take ownership of their impact on the environment.
Empowering Children to Make a Difference
Showcase stories of young environmental activists to inspire them. Encourage them to voice their opinions and take small actions to contribute positively.
The Importance of Consistency
Consistency is key in forming habits. Remind them of the importance of practicing eco-friendly actions daily.
Celebrating Small Wins
Acknowledge and celebrate their efforts. Small rewards and positive reinforcement can keep them motivated on their eco-conscious journey.
Teaching Gratitude and Mindfulness
Help them develop gratitude for nature's gifts and mindfulness about their actions. This fosters a deeper connection to the environment.
Conclusion
Nurturing eco-friendly and sustainable habits among young children is an investment in the planet's future. By engaging them in meaningful ways, parents and caregivers can empower the next generation to become responsible stewards of the environment.
Shaping environmentally conscious habits in children requires patience, creativity, and consistency. By blending these practices into daily life and fostering a sense of responsibility towards the planet, parents can help raise a generation of mindful, eco-friendly individuals. The key lies in showing children that their actions, no matter how small, hold the power to create positive change for our world.
Other Sources:
The future is in their hands: How today's kids are changing the world - Businessday
18/08/2023 -
Businessday
The future is in their hands: How today's kids are changing the world  Businessday...
Raising Eco-Warriors: Instilling Sustainability Values in Kids From a Young Age - Times Now
17/08/2023 -
Times Now
Raising Eco-Warriors: Instilling Sustainability Values in Kids From a Young Age  Times Now...
FAQs
How can I make environmental education fun for my child?

You can use interactive games, nature walks, and creative crafts to make learning about the environment enjoyable.

What are some simple ways to save energy at home?

Turning off lights when not in use, adjusting the thermostat, and using energy-efficient appliances are effective ways to save energy.

How can I encourage my child to recycle?

Involve them in sorting recyclables, teach them about the recycling process, and explain the positive impact of recycling on the environment.

Why is it important to teach kids about sustainability early on?

Early education instills values and habits that can shape a child's lifelong behaviors. Teaching sustainability early creates a strong foundation for responsible living.

What are some eco-friendly outdoor activities for children?

Planting a garden, going on nature scavenger hunts, and taking part in local clean-up events are great ways to connect children with nature while teaching them about sustainability.