Summary
The Inflation Reduction Act (IRA), signed into law by President Biden one year ago, is the largest climate bill in US history. While the bill received significant attention at the time of its signing, a recent poll found that 7 out of 10 Americans have heard little to nothing about it since. However, behind the scenes, experts say the Biden administration has been implementing the IRA at a rapid pace.
The bill includes $369 billion in spending and tax credits aimed at reducing greenhouse gas emissions and moving the US towards a cleaner energy future. It has spurred private-sector investment of over $86 billion since its passage, particularly in the electric vehicle, battery, and clean energy sectors.
The IRA has also had a tangible impact on water management and conservation efforts in the Colorado River Basin. While the bill still faces challenges and public awareness remains low, its success will depend on the continued support of both the public and lawmakers.
One of the reasons the Inflation Reduction Act is going to be so effective
The Inflation Reduction Act is going to be effective because it uses market forces to combat climate change. The IRA created ...
The Inflation Reduction Act Turns One: Navigating Economic Challenges Amidst Climate Change
Introduction:
In the wake of unprecedented economic challenges compounded by the impact of climate change, the first anniversary of the Inflation Reduction Act is upon us. This landmark legislation aimed at stabilizing economies has gained significant attention, serving as a vital tool for mitigating the financial turbulence induced by climate-related adversities.
The Confluence of Economic Instability and Climate Crisis:
The intersection of economic instability and climate change has given rise to a new era of challenges. While addressing inflation and economic volatility remains a top priority, the urgency of combatting climate change cannot be overstated. This article delves into the multifaceted aspects of the Inflation Reduction Act and its relevance in an era where climate change poses substantial threats to national economies.
Understanding the Inflation Reduction Act:
The Inflation Reduction Act, enacted a year ago, tackled soaring inflation rates that had the potential to cripple economies. This comprehensive legislation aimed to stabilize prices, promote sustainable growth, and ensure the financial well-being of citizens. However, the act's significance has grown beyond its initial economic scope because of the exacerbating effects of climate change.
THE INFLATION REDUCTION ACT: All You Need to Know; Build Back Better Bill,Climate Change of 2022.
Economic Resilience in the Face of Climate Adversities:
Climate change has ushered in a cascade of challenges, from natural disasters that disrupt supply chains to the increased cost of resource procurement. The Inflation Reduction Act's strategies, including targeted fiscal policies and resource allocation, have become instrumental in fostering economic resilience amidst climatic adversities.
Promoting Green Initiatives and Sustainability:
The one-year journey of the Inflation Reduction Act has showed its adaptability and responsiveness. Recognizing the symbiotic relationship between a stable economy and a sustainable environment, the act has helped to promote green initiatives. Investment in renewable energy, eco-friendly infrastructure, and sustainable practices have not only reduced carbon footprints but also bolstered economic stability.
A Collaborative Approach: Government, Industries, and Citizens:
The success of the Inflation Reduction Act lies in its collaborative approach. Governments, industries, and citizens have united to navigate the challenges posed by inflation and climate change. The act has catalyzed public-private partnerships that drive innovation, job creation, and environmental preservation.
Measuring Success: Benchmarks and Future Prospects:
As we celebrate the one-year milestone of the Inflation Reduction Act, its impact becomes apparent through quantifiable benchmarks. Reduced inflation rates, increased economic stability, and enhanced environmental sustainability stand as testament to its efficacy. Looking forward, the act's adaptability positions it as a cornerstone for continued economic and environmental progress.
Biden takes a victory lap one year after signing Inflation Reduction Act - CNBC
16/08/2023 -
CNBC
Biden takes a victory lap one year after signing Inflation Reduction Act  CNBCManchin walks an Inflation Reduction Act tightrope  The HillBiden touts Inflation Reduction Act on first anniversary  Reuters...
Photo mypubliclands on Flickr
NM-Lower Pecos 1
Investments here will help the BLM build on nearly 20 years of experience restoring the Pecos River drainage. Landscape-scale treatments protect fragile soils, increase native grasses, reverse fragmentation, improve...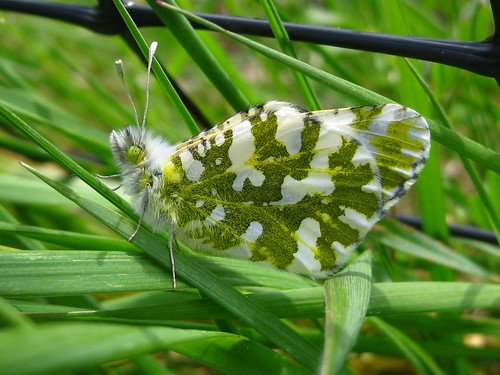 Photo USFWS Headquarters on Flickr
Island marble butterfly
Photo credit: Karen Reagan/USFWS
Conclusion: Embracing a Resilient Future:
Faced with mounting economic challenges and the intensifying effects of climate change, the Inflation Reduction Act stands as a beacon of hope. Its innovative strategies, collaborative approach, and commitment to sustainable practices have set a precedent for future legislative endeavors.
As nations strive to secure their economic and environmental futures, the legacy of the Inflation Reduction Act will endure, guiding us toward a more resilient and prosperous world.