Summary
A new research partnership between the Almond Board of California and food and beverage innovation firm Mattson is exploring the potential of using almond hulls as a food source. Almonds have been the top nut in global new product development since 2006, and we already used various parts of the almond tree for different purposes, such as almond hulls being used as dairy feed and shells being used for livestock bedding.
The research has found that almond hulls offer nutritional value and a unique flavor profile, leading to potential uses in bakery products, coffee, tea, and nutritional bars. This innovation helps reduce waste and offers health benefits. The Almond Board of California is working with the FDA to bring almond hulls to stores, but further steps need to be taken to make it happen.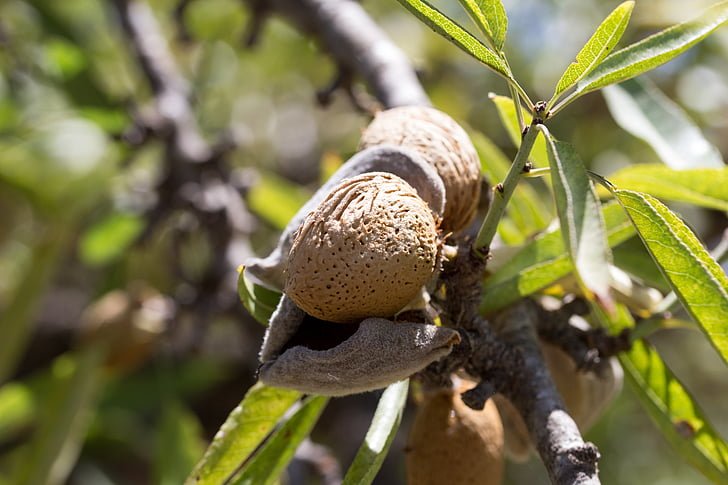 Almond Hulls: From Byproduct to Upcycled Food
In the world of agriculture and sustainability, almond hulls have been gaining attention for their potential as upcycled food products. These discarded outer layers of almonds, often overlooked, can play a significant role in reducing waste, improving soil health, and even contributing to culinary creations. In this article, we'll delve into the intriguing realm of almond hulls, exploring what they are, how they're used, and their exciting potential in the food industry.
Introduction
The world's demand for sustainable and eco-friendly solutions has prompted industries to explore unconventional resources. Almond hulls, the protective outer layers of almonds, have emerged as a prime candidate for upcycling because of their abundance and potential benefits. Let's uncover the versatility of almond hulls and their transformative journey from being discarded to being valued.
Understanding Almond Hulls
Almond hulls, also known as almond shells or husks, are the protective layers that encase the edible almond nut. They often remove these hulls during almond processing, revealing the nutritious nut within. Traditionally considered waste, these hulls are now being recognized for their untapped potential.
The Journey from Byproduct to Resource
The concept of upcycling involves turning waste into valuable products. Almond hulls fit this concept perfectly. Instead of discarding them as waste, innovative thinkers have harnessed the hulls for various applications, ranging from food products to agricultural uses.
Nutritional Value of Almond Hulls
While almond hulls are not typically consumed directly, they contain essential nutrients that can benefit other applications. They are a rich source of fiber, antioxidants, and even some healthy fats. These nutritional components make almond hulls valuable for enhancing the nutritional content of other foods and even livestock feed.
Innovative Uses in Culinary Delights
Almond hulls are finding their way into culinary creations in unexpected ways. For instance, they can be ground into a fine powder and used as an ingredient in baking, adding a unique flavor and nutritional boost to products like bread and cookies. Their earthy undertones and nutritional value provide a new dimension to gastronomic experiences.
Almond Hulls as Animal Feed
The agricultural industry is also capitalizing on almond hulls by using them as animal feed. Their fibrous nature makes them suitable for ruminants like cows and goats, providing dietary roughage and promoting healthy digestion. This repurposing reduces the environmental impact of waste and supports sustainable livestock practices.
Benefits for Soil Health
Almond hulls aren't just limited to consumption. When used as mulch or incorporated into the soil, they improve soil structure and water retention. As they decompose, they release nutrients into the soil, enhancing its fertility and contributing to the overall health of plants.
Challenges and Solutions
Despite their potential, utilizing almond hulls comes with challenges. Proper processing, storage, and transportation require careful consideration to prevent spoilage and maintain quality. Innovators are addressing these challenges through advanced technologies and efficient supply chain management.
Promising Research and Initiatives
Research on almond hulls is ongoing, uncovering new ways to extract value from this byproduct. From bioactive compounds to novel food applications, the scientific community is continuously exploring the possibilities of almond hulls as a resource.
Almond hulls in your coffee? Some growers look to upcycle almond ... - Capital Public Radio News
25/05/2023 -
Capital Public Radio News
Almond hulls in your coffee? Some growers look to upcycle almond   Capital Public Radio News...
From dairy feed to nutrition bars and coffee, almond hulls may soon end up in human food - The Bakersfield Californian
08/04/2023 -
The Bakersfield Californian
From dairy feed to nutrition bars and coffee, almond hulls may soon end up in human food  The Bakersfield Californian...
Almond Hulls: A Sustainable Solution
Almond hulls embody sustainability by minimizing waste and maximizing utility. By transforming waste into usable products, the almond industry is showcasing a model for other sectors to adopt, contributing to a more circular economy.
Upcycled Food and the Environment
The upcycling of almond hulls aligns with the broader trend of upcycled foods, which reduces the pressure on traditional agriculture and minimizes the environmental footprint. By repurposing agricultural byproducts, we create a harmonious relationship between food production and environmental stewardship.
The Future of Almond Hull Utilization
As technology advances, and awareness of sustainability grows, the potential applications of almond hulls will probably expand. From more refined food products to innovative industrial uses, the journey of almond hulls from byproduct to resource is just beginning.
Photo steve.wilson on Flickr
young almonds
Related to peaches, which you can obviously tell here with the fuzzy hull. I ate one of these young fruits and it was a bit tangy and tasted sorta like a green bean.

The almonds pictured are relatively new fruits,...
Photo Swamibu on Flickr
Nuts about you
View large
A bed of unshelled almonds.

The almond is a small deciduous tree, growing to between 4 and 10 meters in height. The young shoots are green at first, becoming purplish where exposed to sunlight, then grey...
FAQs About Almond Hulls
1. What are almond hulls? Almond hulls are the protective outer layers of almonds that encase the edible nut.
2. How are almond hulls used in cooking? Almond hulls can be ground into a powder and used as an ingredient in baking to enhance flavor and nutrition.
3. Can almond hulls improve soil health? Yes, almond hulls can be used as mulch or soil amendment to enhance soil structure, water retention, and nutrient content.
4. What is the significance of upcycled foods? Upcycled foods reduce waste and promote sustainability by utilizing byproducts that would otherwise go to waste.
Conclusion
Almond hulls, once overlooked and discarded, are now emerging as a valuable resource with immense potential. Their journey from byproduct to upcycled food showcases the power of innovation and sustainability in addressing the challenges of our time. As we continue to explore and harness the benefits of almond hulls, we not only create economic value but also contribute to a more sustainable and harmonious relationship with our environment.